Skip to main content
Leading and Delivering Change that Lasts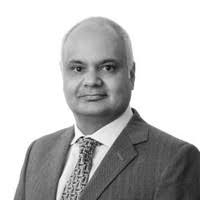 25 Jun 2019 12:00 - 14:00
Venue: White & Case LLP, 5 Old Broad Street, London EC2N 1DW
Anil Sharad, Global Programme Manager, White & Case LLP 
In this session, we will explore some tools and techniques for leading and delivering change and more importantly, in making the change last.  This goes beyond project management which brings structure and discipline to the delivery process. We will explore how to align stakeholders in the change, how to mobilise, deliver and sustain the change. 
The session will be interactive and will engage you in exploring your own attitude to change, management and leadership. 
Specifically, you will learn to:
Establish the shared need for the change
Shape the future vision
Mobilise commitment
Lead the change
Communicate the change
Align the infrastructure
Sustain momentum
You will leave with practical tools and tips and hopefully, the confidence to lead successful, lasting change in your own organisation.
Anil Sharad is the Global Programme Manager at White & Case and is accountable for leading the delivery of a number of large, complex global projects.
He is an experienced transformational leader with considerable experience of project & programme management. He has successfully delivered large-scale technology-enabled business change, nationally and globally. Anil works closely with senior executives across organisations to identify needs, convert these work programmes and oversee their successful implementation. Areas of expertise span: retail, marketing, loyalty programmes, the legal and entertainment industries.
Event price: £125 + VAT
Members receive more than a 50% saving on the full price and pay £60 + VAT
To register for a place please email gail.jaffa@psmg.co.uk or telephone 0207 033 9150
Terms of Booking and Cancellation Policy
Receipt of your booking indicates acceptance of liability to pay the attendance fee. Cancellations received in writing more than 7 days before the seminar will be refunded, less £10 administration fee. We regret that no refunds are allowed for cancellations or transfers within 7 days or for non-attendance. PSMG reserves the right to refuse admission if payment is not received prior to the event.
Important note: The booking email constitutes a legally binding contract. It may be necessary for reasons beyond the control of PSMG LLP to change the content and timing of the programme, the speakers, the date and venue. Whilst every effort will be made to prevent this, in the unlikely event of the programme being cancelled, PSMG LLP will automatically make a full refund but disclaim any further liability