Masterclass: Coaching for success - how to get comfortable presenting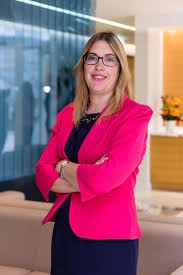 15 Jun 2022 08:30 - 12:00
Venue: FRP Advisory Trading Limited, 110 Cannon Street, London EC4N 6EU
Workshop Leader: Claire Rason, Founder and Director, Client Talk
Registration and Breakfast at 8.30am for a 9.00am start to approximately 12 noon.
Presentation skills matter and this training aims to give you some tools and techniques to banish the nerves and make your presentations better. 
Claire Rason is a former lawyer, business development professional, and accredited coach. 
Cost to Attend including any materials, breakfast and mid-morning break:-  
Event price: £350.00 + VAT
Members receive a saving on the full price and pay £295.00 + VAT
Terms and Conditions of Booking:
Cancellation by you: Cancellation received in by email to gail.jaffa@psmg.co.uk more than 28 days before the 23rd March 2022 will receive 50% refund of the registration fee. We regret that there are no delegate fee refunds for cancellations within 28 days of the Masterclass date or for non-attendance. Transfer to another delegate name is permitted. 
Cancellation by us: It may be necessary for reasons beyond the control of PSMG LLP to change the content or timing of the programme, speakers, date or venue and all registered delegates will be notified in the event of a substantive change. In the unlikely event of cancellation of the Masterclass PSMG LLP will make full refund of any delegate fee paid but disclaim any further liability.  
The registration fee must be paid in advance of the Masterclass date to guarantee your place. PSMG LLP reserves the right to refuse admission to delegates if payment is not received in full before the conference date.  
Confirmation of any booking/agreement forms a binding contract and the parties thereto are subject to the jurisdiction of the English Courts and that English law applies.