PSMG 24th Annual Conference: "Back to the Future: Re-shaping your firm's culture"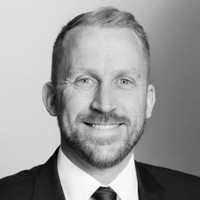 26 Mar 2020 08:00 - 17:30
Venue: One America Square, 17 Crosswall, London EC3N 2LB
Information on further speakers to be announced on an ongoing basis. 
Conference Chairperson and afternoon keynote
Paul Taylor, Director of Business Development, AlixPartners
Morning Keynotes
Katherine McPherson, Strategy and Marketing Director, Fieldfisher
Paul Lanzone, Global Delivery and Technology Lead - Legal, DXC Technology
_________________________________________________
Workshop Presenters:
 4 x Morning Workshops
Clare Adshead-Grant, Associate Director, EMEA M&A Corporate, White & Case LLP + AN Other
Gina Connell, Chief Marketing Officer, B P Collins LLP
3 x Afternoon Workshops
Leigh Dance, President of ELD International LLC and Founder and Executive Director, Global Counsel Leaders, together with Pamela Cone, Founder and CEO, Amity Advisory + AN Other
LexisNexis - speakers tbc
The Conference
The PSMG Annual Conference is one of the most exclusive and prestigious professional services marketing conference in Europe. It provides a forum for delegates from the UK, Europe, the Middle East, US and Australasia to learn, discuss and share information on new developments in the professions. The Conference combines creative, relevant thinking with practical, achievable solutions to the complex issues faced by marketers in a changing landscape.
The Conference is recognised by the Chartered Institute of Marketing, The Law Society, The Institute of Chartered Accountants in England & Wales and the Royal Institution of Chartered Surveyors for continuing professional development and qualifies for 6 CPD points and 18 CPE points.
Who should attend?
Senior marketing professionals, heads of function, marketing and business development directors, managers and partners from leading UK and international professional service advisory firms, market commentators, academics and consultants.
Programme
8.00am Registration & Continental Breakfast
8.45am Welcome & introduction Gail Jaffa, Managing Partner, PSMG
8.50am Chairman's introduction
9.00am Keynote Speaker 1
9.40am Keynote Speaker 2
10.20am Morning coffee
11.00am Workshops Round 1 (4 sessions)
The delegate fee includes a choice of workshop in both the morning and afternoon
12.30pm Buffet lunch
1.45pm Morning workshop roundup with the presenters
2.15 pm Workshops Round 2 - (4 Sessions)
The delegate fee includes a choice of workshop in both the morning and afternoon
3.45pm Afternoon tea
4.15pm Afternoon workshop roundup with the presenters
4.45pm Keynote speaker 3 (to include Chairman's summary and conclusions)
5.15pm Networking drinks reception with Live Music with "Cyan Jazz"

*****************************************************************************************
Delegate Fees:
PSMG Members £550.00
2nd & subsequent £520.00
Non Members £650.00
2nd & subsequent £620.00
Early bird discounts until 31st December 2019
PSMG Members £520.00
2nd & subsequent £500.00
Non Members £620.00
2nd & subsequent £600.00
International Delegates £475.00 Members Non-members £550.00
Registration Fees (exclusive of VAT): The registration fee includes attendance at a workshop in both the morning and afternoon.
Booking a place is simple - either email gail.jaffa@psmg.co.uk or telephone 0207 033 9150
Terms and Conditions of Booking:
Cancellation by you: Cancellation received in writing to the PSMG office or by email to gail.jaffa@psmg.co.uk more than 28 days before the conference date will receive 50% refund of the registration fee. We regret that there are no delegate fee refunds for cancellations within 28 days of the conference date or for non-attendance. Transfer to another delegate name is permitted.
Cancellation by us: It may be necessary for reasons beyond the control of PSMG LLP to change the content or timing of the programme, speakers, date or venue and all registered delegates will be notified in the event of a substantive change. In the unlikely event of cancellation of the conference PSMG LLP will make full refund of any delegate fee paid but disclaim any further liability.
The registration fee must be paid in advance of the conference date to guarantee your place. PSMG LLP reserves the right to refuse admission to delegates if payment is not received in full before the conference date.
Confirmation of any booking/agreement forms a binding contract and the parties thereto are subject to the jurisdiction of the English Courts and that English law applies.