Skip to main content
Thought Leadership - Part 2. Ideas Lab: Creating impactful thought leadership campaigns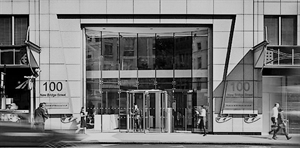 23 May 2019 12:00 - 14:00
Venue: Baker & McKenzie LLP, 100 New Bridge Street, London, EC4V 6JA
Lab Leaders: Matt Baldwin, Managing Director, Coast, Jonathan Litterick, Consultant and Ben Kent, Managing Director both Meridian West
Ideas Lab Agenda: 
Why - defining your goals
The Big Idea – what is the story you want to tell?
Audience – are you targeting the c-suite, the press or specialists?
Business case – which content will give you the best return on investment?
Inputs – the best research techniques
Outputs – creating digital and hard copy assets, including portals, diagnostic tools and animations
Stakeholder engagement – ensuring your staff and partners are using the content with your clients
Matt Baldwin  is the managing director of Coast, a PR and communications consultancy. He has worked in the professional services sector for 25 years in senior PR and BD roles, establishing Coast some 15 years ago. Matt and his team work with law, accounting and property consulting firms around the world developing and implementing PR and communications programmes. 

He has lead thought leadership programmes for firms including PwC, Kreston Reeves, Winckworth Sherwood, Collyer Bristow. He is a former journalist and past editor of the PSMG Magazine.
Ben Kent founded Meridian West in 2001 following a successful career as a corporate lawyer at Freshfields with the vision to help professional and financial firms to become more client-focused. His practice focuses on working with professional firms to build the evidence they need to make strategic choices about their future growth and development, and to help them achieve strategic change within their business. Over the last two decades his practice has evolved to advise on specialist areas including market strategy, client service improvement, thought leadership and skills development.
His clients include BDO, PwC, KPMG, Grant Thornton, Coutts & Co., Deutsche Bank, GVA, Allen & Overy, Farrer & Co, and Addleshaw Goddard.


Jonathan Litterick  is a consultant at Meridian West, providing project management and analysis on a wide range of client projects. Recent projects have involved a number of thought leadership initiatives with a focus on personalisation and digitalisation. He has significant experience of facilitating workshops and building dashboards in collaboration with a wide range of clients to deliver thought leadership.

Prior to joining Meridian West, Jonathan worked within Private Equity, where he was responsible for the operations & strategy of an international portfolio. This included responsibility for operational oversight, performance management and reporting of the firm's portfolio, which spanned a range of industries and jurisdictions. He also launched a blockchain infrastructure company and has worked within collaborative learning technology.
Event price: £125 + VAT
Members receive more than a 50% saving on the full price and pay £60 + VAT
To register for a place please email gail.jaffa@psmg.co.uk or telephone 0207 033 9150
Terms of Booking and Cancellation Policy

Receipt of your booking indicates acceptance of liability to pay the attendance fee. Cancellations received in writing more than 7 days before the seminar will be refunded, less £10 administration fee. We regret that no refunds are allowed for cancellations or transfers within 7 days or for non-attendance. PSMG reserves the right to refuse admission if payment is not received prior to the event.

Important note: The booking email constitutes a legally binding contract. It may be necessary for reasons beyond the control of PSMG LLP to change the content and timing of the programme, the speakers, the date and venue. Whilst every effort will be made to prevent this, in the unlikely event of the programme being cancelled, PSMG LLP will automatically make a full refund but disclaim any further liability