Skip to main content
PSMG Jersey: Nudging clients to make the right decisions!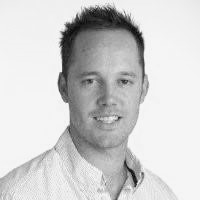 22 May 2019 16:45 - 19:15
Venue: JTC, JTC House, 28 Esplanade, St Helier, Jersey, JE4 2QP, Channel Islands
Presenters: Michael Graham, Head of Marketing and Business Development and Tim Hogg, Behavioural Economist, both at Oxera Consulting LLP
In this interactive early evening session Tim and Michael will share some examples of practical applications of behavioural economics to professional services clients.
Registration and drinks are at 4.45pm with a start time of 5.15pm until approx. 6.45pm. Drinks will also be served afterwards to enable us to network effectively.
Tim Hogg is a behavioural economist, working for leading economics consultancy, Oxera Consulting LLP. He applies microeconomics and behavioural economics tools in a variety of settings, and regularly advises leading telecoms and financial services clients. Through his work, Tim regularly delivers training on behavioural economics at Oxera's Utility Regulation course and to clients including the FCA.
Michael Graham is the Head of Marketing and Business Development at Oxera Consulting LLP. He is an agent of change helping professional service firms change behaviours to become better geared at unlocking business opportunities. Michael has a broad experience gained at leading professional service firms (consultancies, U.S., magic circle and regional law firms, actuarial and investment management consultancies).
Bios:
Event price: £50
Members receive a saving on the full price and pay £30
To register for a place please email gail.jaffa@psmg.co.uk or telephone 0207 033 9150

Terms of Booking and Cancellation Policy
Receipt of your booking indicates acceptance of liability to pay the attendance fee. Cancellations received in writing more than 7 days before the seminar will be refunded, less £10 administration fee. We regret that no refunds are allowed for cancellations or transfers within 7 days or for non-attendance. PSMG reserves the right to refuse admission if payment is not received prior to the event.    
Important note: The booking email constitutes a legally binding contract. It may be necessary for reasons beyond the control of PSMG LLP to change the content and timing of the programme, the speakers, the date and venue. Whilst every effort will be made to prevent this, in the unlikely event of the programme being cancelled, PSMG LLP will automatically make a full refund but disclaim any further liability
________________________________________________________________________________________
A huge thank you to Comnexa for sponsoring this event and for their continued support.