Marketing & Sustainability: How to Future-proof your Brand - Two-part webinar series Spring 2022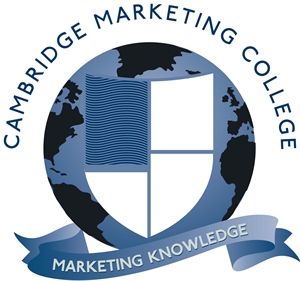 05 May 2022 12:00 - 13:00
Webinar Host: Cambridge Marketing College
Presenter: Nigel Clark, Global Head of Marketing for SLR and Senior Tutor at Cambridge Marketing College  
Webinar 2: Building a More Sustainable Brand
In this second webinar we will discuss how to: 
Understand the ESG and sustainability value chain for a professional services firm
Identify your sustainability impacts and opportunities
Decide how to future-proof your brand
Develop your sustainability strategy and grow your market position sustainably
Set priorities and progress actions
Engage with stakeholders and communicate change 
We will also bring into this second webinar some key messages and highlights from the PSMG conference the previous week and explore further what that event taught us about the opportunity and obligation for professional services from the Environmental, Social and Governance (ESG) movement.
Nigel Clark is an experienced professional services marketer, the global head of marketing for SLR, an environmental and advisory firm, and a tutor for Cambridge Marketing College (CMC).
He leads PSMG and CMC's apprenticeship programme for professional services marketers. For CMC, he has helped develop 'The Marketer's Sustainability Toolkit' and from this Spring will be tutoring a new Chartered Institute of Marketing (CIM) Diploma in Sustainable Marketing.  
Event price: £120 + VAT    
Members receive a 50% saving on the full price and pay £60 + VAT   
To register for a place please email gail.jaffa@psmg.co.uk or telephone  +44(0)7956 443745   
Terms of Booking and Cancellation Policy   
Receipt of your booking indicates acceptance of liability to pay the attendance fee. Cancellations received in writing more than 7 days before the seminar will be refunded, less £10 administration fee. We regret that no refunds are allowed for cancellations or transfers within 7 days or for non-attendance. PSMG reserves the right to refuse admission if payment is not received prior to the event. 
Important note: The booking email constitutes a legally binding contract. It may be necessary for reasons beyond the control of PSMG LLP to change the content and timing of the programme, the speakers, the date and venue. Whilst every effort will be made to prevent this, in the unlikely event of the programme being cancelled, PSMG LLP will automatically make a full refund but disclaim any further liability.