Why law firms need to change their approach to thought leadership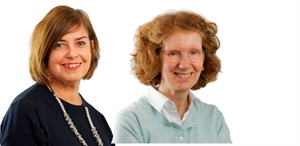 17 Nov 2021 12:00 - 13:00
Webinar Host: Source Global Research
Presenters: Zoë Stumpf, Head of Thought Leadership together with Fiona Czerniawska, CEO, both of Source Global Research  
In this webinar, Source Global Research—a research-led consulting firm specialising in the professional services space—will talk through
The findings of their latest report
Why law firms need to change their approach to thought leadership
Explore the different ways in which marketers in legal firms can up their game when it comes to their content production.
Zoë Stumpf  is Head of Thought Leadership at Source. She is responsible for the development and use of our thought leadership methodology, our rankings of the thought leadership produced by consulting firms, and our White Space platform, which provides a database of consulting thought leadership and guidance in its production to subscribing firms.
As well as consuming a huge amount of consulting firm content, Zoë spends much of her time analysing the views of senior executives about what they want from thought leadership via both interviews and surveys. Prior to taking on this role, Zoë led our Market Trends team, following more than 12 years working as a management consultant in a variety of roles. Zoë has also worked as an independent marketing consultant.
Fiona Czerniawska is a co-Founder and Managing Director of Source. Fiona is one of the world's leading commentators on the management consulting industry. Since founding Source in 2008, she has been bringing this expertise to bear on our clients' most pressing strategic projects and business issues. Fiona has published a dozen books on consulting topics, including two for The Economist: Business Consulting: A Guide to How it Works and How to Make it Work and Buying Professional Services. She has more than 20 years' experience as a management consultant, working primarily in the areas of marketing and strategy. She was previously in charge of strategic planning for EY in the UK and has worked in the consulting practice of PwC. 
Fiona also has a PhD in 17th century French art and lives in hope that it will be of practical use in business someday.
Event price: £120 + VAT    
Members receive a 50% saving on the full price and pay £60 + VAT    
To register for a place please email gail.jaffa@psmg.co.uk or telephone  +44(0)7956 443745 
Terms of Booking and Cancellation Policy  
Receipt of your booking indicates acceptance of liability to pay the attendance fee. Cancellations received in writing more than 7 days before the seminar will be refunded, less £10 administration fee. We regret that no refunds are allowed for cancellations or transfers within 7 days or for non-attendance. PSMG reserves the right to refuse admission if payment is not received prior to the event.
Important note: The booking email constitutes a legally binding contract. It may be necessary for reasons beyond the control of PSMG LLP to change the content and timing of the programme, the speakers, the date and venue. Whilst every effort will be made to prevent this, in the unlikely event of the programme being cancelled, PSMG LLP will automatically make a full refund but disclaim any further liability.