Being an Influencer of Creativity in my Firm - By invitation only.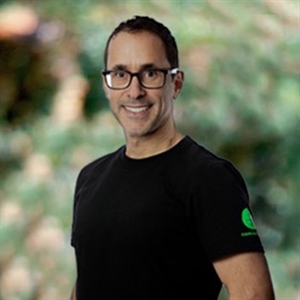 29 Jun 2021 12:00 - 13:00
WEBINAR Host: Courageous Co
Presenter: Steve Elstein, Co-founder, Courageous Co
During this workshop, you will be introduced to practical tools and techniques to foster greater curiosity and creativity.
It will help you identify what outcomes you would like to achieve and what gets in the way. It will include ideas and innovation techniques used in Fortune 500 companies. You will leave feeling optimistic and equipped to adapt to whatever challenges lie ahead. 
Steve Elstein has over twenty years of experience defining and leading global innovation strategies for multi-billion dollar product portfolios in Fortune 500 companies. In his leadership roles at Procter & Gamble and Coty Inc., he combined new product development and culture transformation to create business growth. He acted as a catalyst across a range of business functions, including Marketing, Manufacturing, Brand, Operations and Finance, with the aim of driving revenue, consumer loyalty and competitive advantage.
Having been through a number of mergers and disposals, he has led teams through post-merger integration, relocated operations and rebuilt organisational capability. Over the years, experience has taught him that developing people while empowering and aligning them to the innovation strategy is the key to success.
He works with leaders and teams who recognise the need to adapt to new ways of working – both internally and externally. He helps organisations leverage cutting edge methodologies, including Design Thinking and User Research. Together, he develops new propositions, skills and processes that overcome a business issue, address an unmet customer need or exploit a market opportunity.
Courageous Co . is a consultancy working at the intersection of corporate leadership, strategy, people and culture.
What makes Courageous Co. different? They fuse experiential techniques from both the leadership and fitness industries so you develop new ideas and adopt new ways of working more quickly than traditional consulting or coaching approaches.  They support leaders and teams to discover the best way forwards in areas including culture transformation, innovation capabilities, employee engagement and building employee resilience and wellbeing.
Event price: £95 + VAT    
Members receive a 50% saving on the full price and pay £49 + VAT        
To register for a place please email gail.jaffa@psmg.co.uk or telephone +44(0)203 948 1087  
Terms of Booking and Cancellation Policy     
Receipt of your booking indicates acceptance of liability to pay the attendance fee. Cancellations received in writing more than 7 days before the seminar will be refunded, less £10 administration fee. We regret that no refunds are allowed for cancellations or transfers within 7 days or for non-attendance. PSMG reserves the right to refuse admission if payment is not received prior to the event. 
Important note: The booking email constitutes a legally binding contract. It may be necessary for reasons beyond the control of PSMG LLP to change the content and timing of the programme, the speakers, the date and venue. Whilst every effort will be made to prevent this, in the unlikely event of the programme being cancelled, PSMG LLP will automatically make a full refund but disclaim any further liability