FREE WEBINAR: Professional Services Marketing and BD Essentials webinar series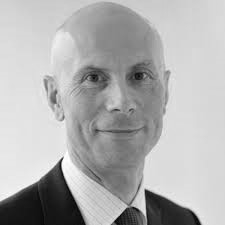 17 Nov 2020 12:00 - 13:00
WEBINAR Host: Cambridge Marketing College
In the third part of our series "Prospects and Proposals" the following will also be discussed:-  
how to identify and then unlock opportunities and major prospects with your key clients.
how best to pursue those prospects through to a bid and highlight what makes a great proposal.  
MBD professionals are increasingly involved with proposals and pitching, so this seminar will focus on their role in the process of winning more and better work from key clients.  
Over the remaining three seminars Nigel will explain the professional services MBD framework in depth and explore the central tenets of client relationship and performance management. He will set the challenge for all MBD professionals to become 'client champions'  within their firm.    
Further Dates: 8th December 2020 and 19th January, 6th February 2021
Nigel Clark  is an experienced professional services marketer, the global head of marketing for an environmental and advisory firm, and a tutor for Cambridge Marketing College (CMC). He leads PSMG and CMC's new apprenticeship programme for professional services marketers. 
This is a free webinar and places will be limited. Please ensure you book early to secure a place.  
To book please email gail.jaffa@psmg.co.uk or call 07956 443745