How to harness the increasing power of Podcasts in the professions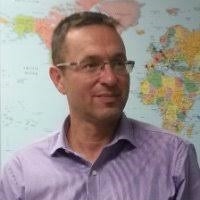 03 Nov 2020 12:00 - 13:00
WEBINAR Host: Earshot Strategies
Presenter: Richard Miron, former BBC Correspondent and Principal of Earshot Strategies
In this seminar exclusively for PSMG, podcast expert and former BBC Correspondent Richard Miron will demonstrate with examples:
The growing power and reach of podcasts.
The increasing use of podcasts by professional organisations and companies
The tools and skills (technical & editorial) required to undertake a podcast.
How firms and companies can reach audiences and magnify the impact of their programmes
Richard Miron is a former BBC Foreign Correspondent, and senior communications official for the UN and the World Bank. He now runs Earshot Strategies – a podcast consultancy – which has worked with global brands including: Airbus, Euromoney, the European Investment Bank and others. 
Event price: £95 + VAT  
Members receive a 50% saving on the full price and pay £45 + VAT   
To register for a place please email gail.jaffa@psmg.co.uk or telephone +44(0)7956 443745
Terms of Booking and Cancellation Policy     
Receipt of your booking indicates acceptance of liability to pay the attendance fee. Cancellations received in writing more than 7 days before the seminar will be refunded, less £10 administration fee. 
We regret that no refunds are allowed for cancellations or transfers within 7 days or for non-attendance. PSMG reserves the right to refuse admission if payment is not received prior to the event. 
Important note: The booking email constitutes a legally binding contract. It may be necessary for reasons beyond the control of PSMG LLP to change the content and timing of the programme, the speakers, the date and venue. Whilst every effort will be made to prevent this, in the unlikely event of the programme being cancelled, PSMG LLP will automatically make a full refund but disclaim any further liability