DIRECTOR/PARTNER LEVEL WEBINAR: Making An Impact as a Leader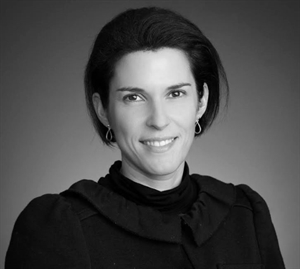 01 Jul 2020 10:00 - 11:00
WEBINAR Host: Courageous Co
Presenter: Michelle Elstein, Founder, Courageous Co
ATTENDANCE AT THIS PSMG EXCLUSIVE DISCUSSION IS FOR IN-HOUSE DIRECTOR AND PARTNER LEVEL AND BY INVITATION ONLY
There's a big difference between reacting and responding. Now is the time for you to choose your responses.
You can wait for things to happen or  you can build confidence in your own decision making
You can let the day unfold or  you can set intentions to do things that make you feel good
You can keep your head down and wait for things to be better or  you can reach out to others and find new ways forward together
You are all resourceful people. You all have a unique ability to contribute to our careers, teams, organisations and at home.
This webinar will be practical with tools, checklists and scenario discussion to help you lead yourself and others through this time so we can emerge feeling equipped and ready to regenerate our businesses and teams.
Michelle Elstein,  Founder & Corporate Energiser, Courageous Co.  is one of our inspiring speakers and facilitators. She has transformed businesses, her own life and her career. She speaks from a position of practised Self Leadership and a genuine desire to help us find new ways to create a new future coming out of this 'moment'.
Event price: £80 + VAT 
Members receive a 50% saving on the full price and pay £40 + VAT 
To register for a place please email gail.jaffa@psmg.co.uk or telephone +44(0)203 948 1087   
Terms of Booking and Cancellation Policy 
Receipt of your booking indicates acceptance of liability to pay the attendance fee. Cancellations received in writing more than 7 days before the seminar will be refunded, less £10 administration fee. We regret that no refunds are allowed for cancellations or transfers within 7 days or for non-attendance. PSMG reserves the right to refuse admission if payment is not received prior to the event. 
Important note: The booking email constitutes a legally binding contract. It may be necessary for reasons beyond the control of PSMG LLP to change the content and timing of the programme, the speakers, the date and venue. Whilst every effort will be made to prevent this, in the unlikely event of the programme being cancelled, PSMG LLP will automatically make a full refund but disclaim any further liability