FREE WEBINAR: How to Pack a Punch on a webinar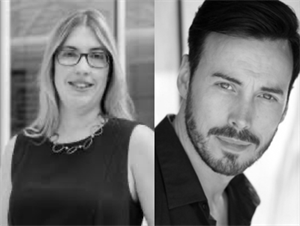 28 Apr 2020 12:00 - 13:00
Webinar Host: Client Talk
Claire Rason, founder and director of Client Talk and Callum Paul O'Neill, Actor
If you had a theatre professional and presentation skills expert as your artistic director, what might your webinars and online presentations look and sound like?
Perhaps something like this:
-       Live and rehearsed
-       Inspiring
-       High quality (sound, vision and presenter)
-       Succinct, motivating and engaging
-       A story and a conversation, rather than a presentation
-       Impactful visual aids that are only used when they add to the positive experience
-       Interactive and insightful conversations
-       A very clear objective that directly benefits your audience
Join Claire and Callum to find out some of the tricks of the trade so that you can equip yourself and your teams with the skills you need, so that your webinars and presentations have the impact your audiences need.
Claire Rason  is the founder of Client Talk. She found her passion for marketing and business development over 13 years ago and has worked in leading global and regional law firms across the spectrum of marketing and business development. She has brought about significant positive change in the organisations she has worked worked for. 
Claire is a qualified lawyer, having trained and practised at Herbert Smith Freehills. She is also an accredited coach and holds a postgraduate certificate in Coaching and Behaviour Change.
Callum O'Neill   has an impressive background in performing arts and is an acknowledged expert in the fields of personal impact, presentation, rhetorical writing and storytelling skills. He is a holistic designer, coach and facilitator of executive behavioural change through experiential and reflective learning. His passion is to engage, motivate and inspire.  Over the past 20 years, Callum has established an extensive track record of working with middle, senior and C-suite leaders.  
Places will be limited for this webinar.
To register for a place please email gail.jaffa@psmg.co.uk or telephone +44(0)203 948 1087