Managing to Lead Series: Celebrating International Women's Day! "Speak Up – Get Your Voice Heard"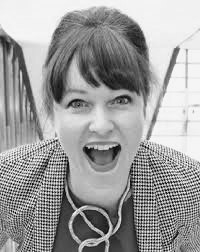 11 Mar 2020 08:00 - 09:30
Venue: White & Case LLP, 5 Old Broad Street, London EC2N 1DW
Celebrating International Women's Day. This is a fun & interactive breakfast with lively discussion and a special guest speaker
Meet the Impact Guru, Esther Stanhope   
Are you visibly brilliant as well as technically brilliant at your job?
Sometimes, being safe and risk averse is essential for your everyday role, however, speaking with confidence, and influencing audiences requires a completely different set of skills.
The good news is,  you can learn to speak up and get your voice heard – if you want to! 
Come and join us to celebreate International Women's Day at the PSMG. As part of our Managing to Lead Series we are putting on a very special Masterclass or men and women .
It will be fun and interactive
full of practical tips
some lively chat about leadership
the 60% issue and
getting your voice heard with our special guest speaker, author, and personal impact expert, Esther Stanhope. 
Esther can answer all your questions on how to ooze confidence as well as:
-           Step into the spotlight and be visibly brilliant not just technically brilliant
-           Speak with more gravitas, confidence and impact (immediately)
-           Influence and persuade your most difficult audiences
-           Why the 60% issue could be holdoing women back
-           Discover the power of your body language, non-verbals and verbals!
-           Overcome nerves and speaking anxiety – (Glossophobia – fear of public speaking)
A former nervous speaker herself and former BBC producer, Esther Stanhope now works with senior management teams all over the world (A&O, MoFo, Baker McKenzie, Barclays and the British Government) to get their voice heard, command the room and speak like a leader. 
Event price: £78 + VAT  
Members receive a 50% saving on the full price and pay £60 + VAT  
To register for a place please email gail.jaffa@psmg.co.uk or telephone +44(0)203 948 1087  
Terms of Booking and Cancellation Policy      
Receipt of your booking indicates acceptance of liability to pay the attendance fee. Cancellations received in writing more than 7 days before the seminar will be refunded, less £10 administration fee. We regret that no refunds are allowed for cancellations or transfers within 7 days or for non-attendance. PSMG reserves the right to refuse admission if payment is not received prior to the event.  
Important note: The booking email constitutes a legally binding contract. It may be necessary for reasons beyond the control of PSMG LLP to change the content and timing of the programme, the speakers, the date and venue. Whilst every effort will be made to prevent this, in the unlikely event of the programme being cancelled, PSMG LLP will automatically make a full refund but disclaim any further liability