Director/Partner Breakfast: Measuring ROI from Business Development in professional services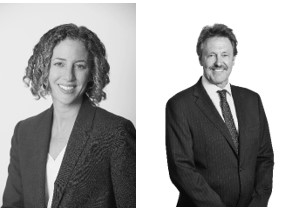 12 Mar 2020 08:00 - 09:30
Venue: Tikit, BT Faraday House, Knightrider Street, London, EC4V 5BT
Facilitators: John Petrie, Chief Executive, Serle Court Chambers and Holly Gavaghan, Business Development Director, Keating Chambers 
ATTENDANCE AT THIS PSMG EXCLUSIVE ROUND-TABLE DISCUSSION IS FOR IN-HOUSE DIRECTOR AND PARTNER LEVEL AND BY INVITATION ONLY
In this session, John Petrie and Holly Gavaghan will share their unique insights on how the Business Development and Marketing teams demonstrate that ROI can be measurable.
John and Holly will discuss: 
The real value of the Marketing and Business Development team
Recognising successes
Showing which results are measurable
Managing communication flow between senior management
The challenges of the BD team in an evolving market environment
Individual BD plan – the importance of marketing yourself
The hypothetical: How ready is your firm
John Petrie is the Chief Executive of Serle Court and is responsible for the business development programme and management of the administrative services of Chambers. He is a member of all Chambers committees and supported by excellent staff in delivering a high-quality service to both members of Chambers and clients. John joined Serle Court in 2015 having previously worked as Chief of Legal Operations in an international war crimes tribunal and as Chief Executive of a national governing body, this following a career in the armed forces.
Holly Gavaghan joined Keating Chambers in October 2015 as Business Development Director.
Holly qualified as a construction solicitor at Eversheds Sutherland in 1996. After practicing as a solicitor for 7 years, including several years as in-house counsel with Carillion plc, she became Joint Senior Clerk at 39 Essex in 2003. She joined Freshfield Bruckhaus Deringer as Head of Business Development for Dispute Resolution in London in 2010 and returned to working with the bar in 2012 as Chambers Director at Landmark Chambers.
Holly has spoken on business development at several IBA conferences, the annual conference in Boston in 2016 and Building the Law Firm of the Future conference in 2017.

Event price: £150 + VAT
Members receive a saving on the full price and pay £95 + VAT
  To register for a place please email gail.jaffa@psmg.co.uk or telephone +44(0)203 948 1087  
Terms of Booking and Cancellation Policy   
Receipt of your booking indicates acceptance of liability to pay the attendance fee. Cancellations received in writing more than 7 days before the seminar will be refunded, less £10 administration fee. We regret that no refunds are allowed for cancellations or transfers within 7 days or for non-attendance. PSMG reserves the right to refuse admission if payment is not received prior to the event. 
Important note: The booking email constitutes a legally binding contract. It may be necessary for reasons beyond the control of PSMG LLP to change the content and timing of the programme, the speakers, the date and venue. Whilst every effort will be made to prevent this, in the unlikely event of the programme being cancelled, PSMG LLP will automatically make a full refund but disclaim any further liability