Digital transformation – where are professional firms on the journey?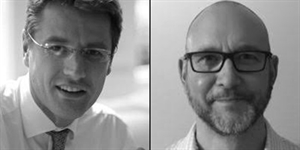 13 Feb 2020 12:00 - 14:00
Venue: Shearman & Sterling (London) LLP 9 Appold Street London, EC2A 2AP
Simon Drane, Managing Director, Earlsferry Advisory and Ben Kent, Co-Founder and Director, Spiranti
The research will provide insights and benchmarks on:
What is driving firms to innovate – is it to improve quality, improve margins or in response to disruptive competitors?
Which technologies are firms using?  How many are using AI, automation, chatbots etc?  Which tech firms are they aware of?
What innovation approaches are firms using? Have firms embraced Silicon Valley-type innovation techniques eg incubators, innovation spaces, design sprints, collaborating with clients / tech businesses?
Case studies of success.  What innovations are firms most proud of?  What are the outcomes firms have achieved?
What are the barriers to innovation?  Is it lack of budget and skills, or is it risk aversion and lack of time?
How do firms decide what to invest in innovation?  What budgets have they set?  How do they measure ROI?
How do firms create a culture of innovation?
After the presentation there will be a round-table discussion of the implications of the research and practical steps firms can take.
Every attendee will be invited to take the benchmark in advance and will be provided with a bespoke benchmarking report showing how their firms compare to similar firms.
Simon Drane  founded earlsferry advisory to help people with their product strategies, whether they are technology businesses, professional services businesses or investors. Simon has held numerous positions within the professional services sector over the last 25 years, at a FTSE 100 legal information solution provider, a legal technology consultancy, a law firm, an accounting firm, and a legal membership organisation.
Simon has board level experience of both executive and non-executive roles, and as CEO of a technology startup. Simon led the new investments product strategy area at LexisNexis and created and launched many of the next generation content and workflow product offerings for lawyers. At the Law Society Simon ran the commercial arm and also implemented a new commercial strategy including a significant shift in focus to legal technology innovation including the launch of a legal tech focused Barclays EagleLab accelerator."
Simon is also an Advisory Board Member of Spiranti
Ben Kent  started his career as a corporate lawyer at Freshfields. He set up Meridian West in 2001 and has spent the last two decades advising professional services businesses on how to design and implement client focused strategies. My clients include the Financial Times, Kemp Little, Bond Dickinson, Linklaters, Farrer & Co., Hogan Lovells, Allen & Overy, DLA Piper and Addleshaw Goddard. He is a graduate of Cambridge University.
He has published widely and spoken at conferences around the world on various aspects of strategy for law firms, including innovation, technology, financial performance, client trends and the competitive environment.
Earlier this year Ben set up and co-founded with Gail Jaffa, Spiranti, an exclusive leaders circle of partners, clients, innovators, technologists, business developers, university professors, disruptors and experts from outside the professional services sector. Spiraniti shares practical insights and ideas on how to innovate. They discuss issues honestly and openly in a safe and exciting environment to discover new ways of shaping the way we all do business. It is a genuine community that shares knowledge, challenges perceptions and creates ideas.
Spiranti's skills development programmes are designed to offer a different approach, not your typical chalk and talk seminars or workshops. Each offering is distinct and ranges from leaders circle round-tables to full day innovation laboratories and bespoke professional and organizational development.
They are delighted to be partnering with St John's Innovation Centre at Cambridge.
Event price: £130 + VAT 
Members receive a 50% saving on the full price and pay £65 + VAT          
To register for a place please email gail.jaffa@psmg.co.uk or telephone +44(0)203 948 1087
Terms of Booking and Cancellation Policy    
Receipt of your booking indicates acceptance of liability to pay the attendance fee. Cancellations received in writing more than 7 days before the seminar will be refunded, less £10 administration fee. We regret that no refunds are allowed for cancellations or transfers within 7 days or for non-attendance. PSMG reserves the right to refuse admission if payment is not received prior to the event.   
Important note: The booking email constitutes a legally binding contract. It may be necessary for reasons beyond the control of PSMG LLP to change the content and timing of the programme, the speakers, the date and venue. Whilst every effort will be made to prevent this, in the unlikely event of the programme being cancelled, PSMG LLP will automatically make a full refund but disclaim any further liability