Aligning BD and marketing strategy to deliver on your firm's objectives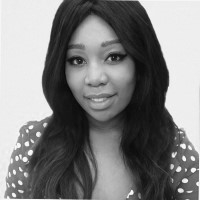 25 Feb 2020 12:00 - 14:00
Venue: Allsop LLP, 33 Wigmore Street, London, W1U 1BZ
Naomi Oforiokuma, Business Development Manager and Nicholas Chater, Strategic Account Manager both at Concep
Concep have partnered with professional services BD and marketers to put together a comprehensive structure and plan on how to effectively audit your existing strategy and, more importantly, how to leverage from your learnings to build and deliver value through a well-designed BD and marketing alignment strategy.
Register for this workshop to learn: 
How to run and analyse a strategic audit across BD and marketing
What are the five stages to follow to build a cohesive strategy
The steps and tools to adopt to execute on the strategy 
We look forward to taking you on this journey.
Naomi Oforiokuma is Concep's Business Development Manager and is a B2B technology specialist with global experience helping some of the world's leading firms to identify the most intelligent solutions for their needs. Now, Naomi leads Business Development for Concep across EMEA & NA - aligning firms strategic business outcomes with the technologies & marketing best practice to drive impactful ROI.
Nicholas Chater   is a Strategic Account Manager at Concep and has worked with professional services firms in Australia, New Zealand and Europe for almost 7 years.  His role is to understand their business needs and marketing processes and help them work more efficiently and grow by implementing Concep's marketing technology solutions. His expertise lies in enhancing the performance of marketing campaigns through data-driven insights.
Event price: £130 VAT 
Members receive a 50% saving on the full price and pay £65+ VAT        
To register for a place please email gail.jaffa@psmg.co.uk or telephone +44(0)203 948 1087
Terms of Booking and Cancellation Policy    
Receipt of your booking indicates acceptance of liability to pay the attendance fee. Cancellations received in writing more than 7 days before the seminar will be refunded, less £10 administration fee. We regret that no refunds are allowed for cancellations or transfers within 7 days or for non-attendance. PSMG reserves the right to refuse admission if payment is not received prior to the event.   
Important note: The booking email constitutes a legally binding contract. It may be necessary for reasons beyond the control of PSMG LLP to change the content and timing of the programme, the speakers, the date and venue. Whilst every effort will be made to prevent this, in the unlikely event of the programme being cancelled, PSMG LLP will automatically make a full refund but disclaim any further liability