Resilient Leadership - A full day Masterclass!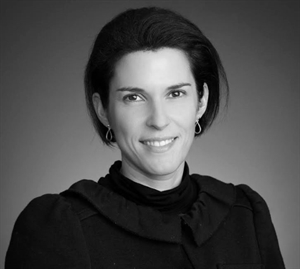 22 Jan 2020 09:00 - 17:30
Venue: Pinsent Masons LLP, 30 Crown Place, Earl Street, London EC2A 4ES
Programme Leaders: Michelle Elstein, Founder of Courageous Co. and Adam Daniel, Performance and Resilience Strategist for Courageous Co
As a leader in professional services organisations, you will need to be both a 'sprinter' and 'long distance runner', i.e. you need to deliver high bursts of energy for business critical events/initiatives, as well as sustaining the relentless pace over the constant grind of long term projects, challenging environments and potentially long hours and late nights.
Therefore, the world of the corporate leader has similarities to the life of an athlete – high performance expectations and constant scrutiny from others. However, there is a big and significant difference - corporate leaders have far less recovery time!
This is a one-day programme to support senior Marketing and Business Development leaders and your rising talent.
The workshop will help you identify and explore strategies and rituals to maximise workplace performance. You will leave thinking like an athlete, an important mindset shift that will dramatically improve your life and professional performance.
The programme leverages the Courageous Co. Leadership Resilience Model and includes:
Exercises to stimulate and provoke thought, discovery and choices as leaders
Networking and experience sharing amongst delegates
Worksheets and action planning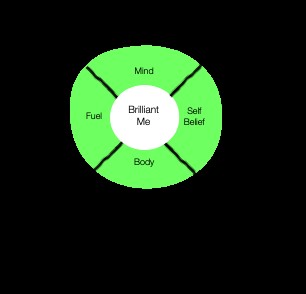 Timing: The Resilient Leadership Masterclass will run from 9:30-17:30, with registration from 9:00am.
What to wear:  Please come in gym / athleisure gear.  We won't be getting sweaty but you will need to move easily and you will be moving!!
What to think about: Be prepared to share who is a resilient and courageous role model who inspires you to achieve as a leader
About Courageous Co
Our purpose is to help leaders make discoveries and choices about how to be the most brilliant version of themselves, whether that be to inspire others, build confidence, lead and own strategy or change cultures.  All our programmes, are highly experiential, challenging the mind and body simultaneously, in order to achieve deeper awareness of how they can grow with a clear sense of purpose. 
We work closely with an organisation's leadership to identify the business drivers for any Courageous Co. programme. Whatever the business need, at the heart of helping leaders be brilliant, we focus on how they make mindset and energy choices in order to demonstrate certain attributes, including being engaging, authentic, courageous, purposeful, energising and resilient.
About Michelle Elstein, our Courageous Co. Facilitator:
Knowing the challenges and complexities of the legal world, intertwined with twenty years in leadership roles, driving strategic performance and culture transformation, enables Michelle to challenge our PSMG members in a supportive and empathetic way.
Combining her professional experience with her executive coaching, personal training, creativity and a ton of energy, she will deliver an inspiring session that our members will enjoy and can immediately action when they get back to the office.
About Adam Daniel, our Courageous Co. Facilitator:
Having performed at the highest level in sport, Adam understands the need for recovery and regeneration to be able to perform at your very best consistently. Over the last 20 years he has utilised many techniques and strategies to maximise recovery and will help you understand what daily rituals you need to perform to be at your best.
Adam is both an accomplished sportsman and entrepreneur who believes in coaching the human being, not the human body, and he loves to help people be their brilliant best!
Cost to Attend including all materials:-
Event price: Introductory offer £525.00 + VAT  
PSMG Members receive a saving on the full price and pay £475 + VAT
To register for a place please email gail.jaffa@psmg.co.uk or telephone 0207 033 9150 
Terms and Conditions of Booking:  
Cancellation by you: Cancellation received in writing to the PSMG office or by email to gail.jaffa@psmg.co.uk more than 28 days before the 25th September 2019 will receive 50% refund of the registration fee. We regret that there are no delegate fee refunds for cancellations within 28 days of the Masterclass date or for non-attendance. Transfer to another delegate name is permitted. 
Cancellation by us: It may be necessary for reasons beyond the control of PSMG LLP to change the content or timing of the programme, speakers, date or venue and all registered delegates will be notified in the event of a substantive change. In the unlikely event of cancellation of the Masterclass PSMG LLP will make full refund of any delegate fee paid but disclaim any further liability. 
The registration fee must be paid in advance of the Masterclass date to guarantee your place. PSMG LLP reserves the right to refuse admission to delegates if payment is not received in full before the conference date. 
Confirmation of any booking/agreement forms a binding contract and the parties thereto are subject to the jurisdiction of the English Courts and that English law applies.