VIRTUAL: PSMG 24th Annual Conference: "Back to the Future: Re-shaping your firm's culture" - POSTPONED FROM 2020!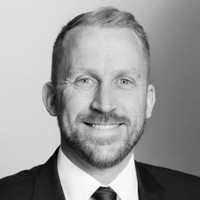 24 Mar 2021 08:00 - 17:30
Virtual Host: Virbela
"There is nothing more difficult to take in hand, more perilous to conduct, or more uncertain in its success, than to take the lead in the introduction of a new order of things". 
Niccolo Machiavelli   
If we truly listen to our clients, collaborate with and really invest the time, technology and people to create an environment where this is fostered, reward will follow.
The role of the GC is increasingly seen as an arbiter of culture and are asking not just "Is it legal" but "Is it right?". These questions are being asked not only internally, but also externally in the context of changing social priorities, environmental priorities and acceptable behaviour.  
The GC will be one of the few executives in the C-suite who straddles the whole business and has the ability to influence all areas where culture is created, at the intersection of organisational purpose, leadership, strategy, talent development and ethics. These are our clients! 
It is imperative, therefore, that we in advisory firms form true and long-lasting partnerships with our clients especially as it is becoming ever more clear that clients are expecting and seeking investment in time and collaboration with their advisors and to ultimately share the ownership of key outcomes.
We are a talented and professional bunch with the energy and ambition to influence from within to keep our firms growing and achieving whilst inspiring others to feel more fulfilled and to ultimately follow us. 
It takes patience, courage, faith, resilience, and persistence to change people's hearts and minds but.... we can do it! 
Let us be the leaders who can take the fundamental action required to re-shape the way in which we, the partners and clients all approach business.
BOOK A PLACE
Booking a place is simple - either email gail.jaffa@psmg.co.uk
Delegate Fees:
PSMG Members £550.00
2nd & subsequent £520.00
Non Members £650.00
2nd & subsequent £620.00
International Delegates:
£475.00 Members 
£550.00 Non-members
Registration Fees (exclusive of VAT): The registration fee includes attendance at a workshop in both the morning and afternoon.
KEYNOTES
1. "What it takes to feed and fuel a change-embracing culture"
Paul Lanzone, Senior Vice President – DXC Global Operations Lead
Technology-driven transformation is happening in all sectors, and many of your clients are shifting to digital.  Culture is viewed as one of the key components of digital transformation and change management. 
In his role with DXC Technology and UnitedLex - winners of FT Innovative Legal Team of the Year and widely considered at the forefront of disruptive transformation in professional services - Singapore-based Paul Lanzone has lots to share!  
He will give examples and tell stories from experience about what it takes to feed and fuel a change-embracing culture.  Paul will discuss how people, process and communication are essential to manage change.  He will connect his points to fundamental aspects of marketing and business development— and the necessity of agility, resilience, collaboration and speed. 
2. "We are Change Activists"
Katherine McPherson, Strategy and Marketing Director, Fieldfisher
Change (and the pace of change) has been a topic of conversation for ever! It evokes fear and excitement in equal measure.  Is the pace of change speeding up?  Can it be measured?  Does it matter?    
Marketing and BD people should be at the cutting edge of developments in our sectors.  We should spend time horizon scanning and utilising every opportunity to profile and proclaim our companies as the best people to help clients face the future with confidence.  If we are doing our jobs well, we will be utilising the key skills of listening, absorbing huge amounts of information, curating, testing and nudging our colleagues towards the opportunities that will help us succeed and thrive.  And if we are really good at it, we will be having a ball doing so.  
In 2019, I created the tagline 'The Future is Human' (THE FUTURE IS HUMAN™ is a trade mark of Fieldfisher LLP) for our Partners' Conference because I fundamentally believe that what we should focus on in professional services is the human response to change.  Yes the speed of technological advancement is taking place faster than the speed of light etc etc , but getting the right human response will determine success or failure.  Success for a Change Activist is getting change to happen, again and again and again.     
3. I'll never complain about the price of Pret again
Paul Taylor, Director of Business Development ,  AlixPartners
Paul will discuss what the new norm might look like for marketing and business development professionals, and consider some of the key challenges and benefits this might pose for navigating your career both now (at your current firm) and in the future. In his keynote, he will be joined by:- 
William Walder, Head of Business Development, Latham & Watkins,
Shaz Panesar, Business Development Lead Corporate, Herbert Smith Freehills,
Dominic Ayres, Senior Client Development Manager, Eversheds Sutherland
Stuart Lang, Talent Management, Latham & Watkins
WORKSHOPS
1. "How to drive cultural change – the role of BD and the skills you need"
Anand Jeyaram, Director, Global Financial Institutions Group, White & Case LLP and Hannah Cahill, Business Development Manager, White & Case LLP
2. "The culture conundrum - do we start with the chicken or the egg?"
Gina Connell, Chief Marketing Officer,   B P Collins LLP
3 . "Hitting oil or just dry sand… What role is data playing in shifting BD culture? "
Dan Reinhold, Associate Partner, Business Development and Value Creation for Private Equity, KPMG
4. "Why Environment, Social and Governance is Critical to Your Clients, and therefore, to Your Firm's Business Strategy"
Leigh Dance, President of ELD International LLC  and Founder and Executive Director, Global Counsel Leaders,  together with Pamela Cone, Founder and CEO, Amity Advisory 
5.  How Data can help firms culturally align with client organisations
Fiona Jackson and Loreen Jamieson, both Client Advisors, LexisNexis InterAction
6. "Building a Curiosity & Creativity Marketing Culture " 
Steve Elstein, Co-founder, Courageous Co
* For more information on workshop content email gail.jaffa@psmg.co.uk
Programme
Day 1 - Morning only
8.45am Welcome & introduction Gail Jaffa, Managing Partner, PSMG
8.50am Chairman's introduction
9.00am Keynote Speaker 1
9.40am Keynote Speaker 2
10.20am Morning coffee
11.00am Workshops Round 1 (3 sessions)
12.30pm Morning workshop roundup with the presenters
The delegate fee includes a choice of workshop in both the morning and afternoon
Day 2 - Afternoon only
2.00pm Welcome back Gail Jaffa, Managing Partner, PSMG
2.00pm Keynote speaker 3 (to include Chairman's summary)
2.45pm Afternoon tea
3.15pm  Workshops Round 2 - (3 Sessions)
The delegate fee includes a choice of workshop in both the morning and afternoon
4.45pm Afternoon workshop roundup with the presenters
5.00pm Networking and drinks reception 
ABOUT THE CONFERENCE
The PSMG Annual Conference is one of the most exclusive and prestigious professional services marketing conference in Europe. It provides a forum for delegates from the UK, Europe, the Middle East, US and Australasia to learn, discuss and share information on new developments in the professions. The Conference combines creative, relevant thinking with practical, achievable solutions to the complex issues faced by marketers in a changing landscape.
The Conference is recognised by the Chartered Institute of Marketing, The Law Society, The Institute of Chartered Accountants in England & Wales and the Royal Institution of Chartered Surveyors for continuing professional development and qualifies for 6 CPD points and 18 CPE points.
Who should attend?
Senior marketing professionals, heads of function, marketing and business development directors, managers and partners from leading UK and international professional service advisory firms, market commentators, academics and consultants.
Terms and Conditions of booking
Cancellation by you: Cancellation received in writing to the PSMG office or by email to gail.jaffa@psmg.co.uk more than 28 days before the conference start date will receive 50% refund of the registration fee. We regret that there are no delegate fee refunds for cancellations within 28 days of the conference start date or for non-attendance. Transfer to another delegate name is permitted.
Cancellation by us: It may be necessary for reasons beyond the control of PSMG LLP to change the content or timing of the programme, speakers, date or venue and all registered delegates will be notified in the event of a substantive change. In the unlikely event of cancellation of the conference PSMG LLP will make full refund of any delegate fee paid but disclaim any further liability.
The registration fee must be paid in advance of the conference date to guarantee your place. PSMG LLP reserves the right to refuse admission to delegates if payment is not received in full before the conference date.
Confirmation of any booking/agreement forms a binding contract and the parties thereto are subject to the jurisdiction of the English Courts and that English law applies.