Selling professional services in the 4th industrial age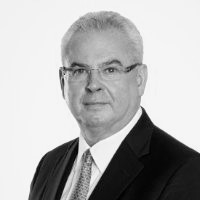 20 Jun 2019 12:00 - 14:00
Venue: Curtis, Mallet-Prevost, Colt & Mosle LLP, 99 Gresham Street, London, EC2V 7NG
Presenters: Paul Smith, Principal, Swincliffe Consulting (recent Chairman and Partner, Eversheds Sutherland) together with Sally Dyson, Founder and Director, Firm Sense
In this interactive lunchtime session Paul and Sally will get us thinking and talking about how your firm operates and ways it can marshal technologies to adapt to the new ways of interacting with colleagues and clients to give your firm a boost. 
As Chairman of Eversheds Sutherland until 2018, Paul Smith oversaw the combination between Eversheds and Sutherland that created a global law firm with revenues in excess of $1 billion. Before becoming Chairman, Paul was a litigator and is best known for leading successful pitches to various US multinationals resulting in Eversheds becoming their sole legal adviser outside America. Paul's work in the area was recognised by The Lawyer magazine with him named as a 'Hot 100' and Legal Business magazine which awarded him 'Lawyer of the Year'.

Sally Dyson is the founder and director of Firm Sense, a specialist consultancy improving the personal and team effectiveness of lawyers and other professionals through a combination of client listening, coaching and training. Sally cut her teeth as a corporate solicitor at Slaughter and May before moving to in-house legal roles. From there, she founded Firm Sense to bridge the communication gap between law firms and their clients. Sally is a qualified business coach and the author of Budgeting and Negotiating Fees with Clients: A Lawyer's Guide and Client Listening: Why it Pays and How to Do it . 
Event price: £125 + VAT
Members receive more than a 50% saving on the full price and pay £60 + VAT
To register for a place please email gail.jaffa@psmg.co.uk or telephone 0207 033 9150
Terms of Booking and Cancellation Policy

Receipt of your booking indicates acceptance of liability to pay the attendance fee. Cancellations received in writing more than 7 days before the seminar will be refunded, less £10 administration fee. We regret that no refunds are allowed for cancellations or transfers within 7 days or for non-attendance. PSMG reserves the right to refuse admission if payment is not received prior to the event.

Important note: The booking email constitutes a legally binding contract. It may be necessary for reasons beyond the control of PSMG LLP to change the content and timing of the programme, the speakers, the date and venue. Whilst every effort will be made to prevent this, in the unlikely event of the programme being cancelled, PSMG LLP will automatically make a full refund but disclaim any further liability
Paul and Sally's new book , "The Real Deal: Law Firm Leadership That Works" will be published by Thomson Reuters in late 2019.  Paul's experiences as immediate past Chairman of Eversheds Sutherland form the backbone of this book into which Sally weaves accounts from pioneering law firm chiefs who have transformed the fortunes of their firms.  Building on the lessons of experience, combined with the voices of clients and the predictions of industry and academic experts this book tackles the key issues that current and emerging law firm heads must conquer if their firms are to thrive.  In short order, these are:  harnessing human capital, gaining institutional clients, boosting the bottom line, operating in a global economy, embracing change, avoiding disaster and winning followers.