Applying business-to-consumer marketing principles to business-business marketing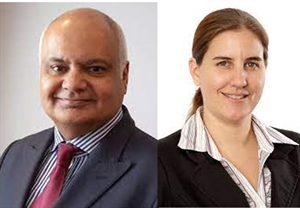 02 Nov 2021 12:00 - 14:00
Venue: White & Case LLP, 5 Old Broad St, London EC2N 1DW
Presenters: Anil Sharad, Senior Global Programme Manager and Jaime Askew, Senior Manager, Marketing Technology both at White & Case LLP
Registration and lunch at 12 noon for a 12.30pm start until approx. 2pm  
In this interactive session, we will
elicit aspects of B2C marketing that are particularly effective for the organization and to customers
what is valuable to each and the overall business & consumer relationship. 
We will then discuss emerging ideas on how to seek, deploy, manage and operate marketing technology.
Anil Sharad is an incredibly experienced transformational leader with considerable experience of project & programme management. He has successfully delivered large-scale technology-enabled business change, nationally and globally. He works closely with senior executives across organisations to identify needs, convert these work programmes and oversee their successful implementation. Areas of expertise span: retail, marketing, loyalty programmes, the legal and entertainment industries. 
Jaime Askew is strategic, technical and creative and is passionate about the role of people, process and technology in transforming the business, the brand, and the client experience. She understands that every touch point is important, and acting as an advocate for the client, she works in close collaboration with multiple stakeholders across the organisation in developing a cohesive digital & marketing technology strategy.
With a successful track-record in managing cross-channel projects and delivering integrated campaigns, she is focused on improving the overall effectiveness and efficiency of the full marketing mix; to better meet the client's expectations, the business objectives and demonstrate a return on investment.
Event price: £130 + VAT   
Members receive a 50% saving on the full price and pay £60 + VAT  
To register for a place please email gail.jaffa@psmg.co.uk or telephone  +44(0)7956 443745  
Terms of Booking and Cancellation Policy  
Receipt of your booking indicates acceptance of liability to pay the attendance fee. Cancellations received in writing more than 7 days before the seminar will be refunded, less £10 administration fee. We regret that no refunds are allowed for cancellations or transfers within 7 days or for non-attendance. PSMG reserves the right to refuse admission if payment is not received prior to the event.
Important note: The booking email constitutes a legally binding contract. It may be necessary for reasons beyond the control of PSMG LLP to change the content and timing of the programme, the speakers, the date and venue. Whilst every effort will be made to prevent this, in the unlikely event of the programme being cancelled, PSMG LLP will automatically make a full refund but disclaim any further liability.