How data can help firms culturally align with client organisations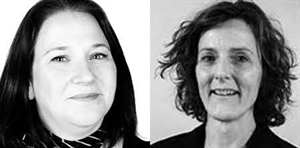 15 Jun 2021 12:00 - 13:00
Webinar Host: LexisNexis
Presenters: Fiona Jackson and Loreen Jamieson, both Client Advisors at LexisNexis
In this session, we will discuss how access to data and insight can:-
Encourage a more collaborative approach internally leading to a better client experience
Support a more commercial way of thinking resulting in increased client retention and client growth
Provide full visibility of the strength, breadth and depth of relationships to ensure that fee earners are well informed and as a result, your firm is joined up in leveraging relationship intelligence.
Fiona Jackson has spent over 15 years implementing and working with InterAction in professional services firms, including legal and accountancy.  In these in-house roles, supported by InterAction, she managed marketing communications, devised and implemented business development strategies as well as trained and mentored fee earners.  She worked closely with internal clients to understand their business processes end-to-end and guided them in utilising the 'intelligence' gathered via InterAction to help them be successful at customer relationship management.
Fiona was previously a Client Advisor for five years at LexisNexis Enterprise Solutions; and was often described as 'an extension to our business' by her clients.  She has now returned to the company to drive an InterAction 'repositioning' project for a large London law firm.  Fiona is also working with other firms to help them align CRM to wider business development strategies.  She specialises in strategic and tactical CRM best practice, and as an expert in devising user adoption strategies, her experience in rolling out and repositioning InterAction as a business tool is proving invaluable to clients
Loreen Jamieson's main focus is to provide clients with impartial and objective advice on how to incorporate InterAction into your business.  She tried to bring a different perspective on dealing with the many challenges of ensuring user adoption and aligning the system to business planning.
She has worked for a large global law firm implementing InterAction across all offices, so has first-hand experience of dealing with the organisational change brought about by introducing a CRM system, along with the expectations that it can present.  Loreen has a deep understanding of technical, process and business issues within a law firm, having worked at all levels to roll out InterAction and manage other Marketing and Business Development Projects over a period of 15 years.
Event price: £95 + VAT   
Members receive a 50% saving on the full price and pay £49 + VAT
To register for a place please email gail.jaffa@psmg.co.uk            
Terms of Booking and Cancellation Policy   
Receipt of your booking indicates acceptance of liability to pay the attendance fee. Cancellations received in writing more than 7 days before the seminar will be refunded, less £10 administration fee. We regret that no refunds are allowed for cancellations or transfers within 7 days or for non-attendance. PSMG reserves the right to refuse admission if payment is not received prior to the event. 
Important note: The booking email constitutes a legally binding contract. It may be necessary for reasons beyond the control of PSMG LLP to change the content and timing of the programme, the speakers, the date and venue. Whilst every effort will be made to prevent this, in the unlikely event of the programme being cancelled, PSMG LLP will automatically make a full refund but disclaim any further liability