Building Relationships & Influencing Behaviour: A PSMG/Courageous Co., full day Masterclass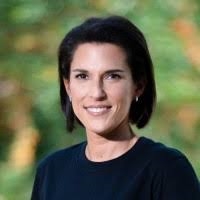 01 Sep 2020 to 30 Sep 2020 09:00 - 17:30
Venue: London TBC. Host firm receives complimentary places
Facilitators Michelle Elstein and Andi Stapleton, our Courageous Co
THE WHAT 
This is a one-day programme to support Marketing and Business Development Managers. It is delivered by Michelle Elstein, Founder of Courageous Co. and Andi Stapleton, Leadership Coach & Psychotherapist. 
The programme will cover the following:
Understand the psychology of why we do the things we do.
Identify drivers of what makes partners do the things they do, or don't do.
Consider how you can influence perception of you so others buy in to your suggestions.
Create strategies to build relationships using a 'ladder' metaphor.
Plan to influence – think of a real project and work your 'ladder', coaching each other.
Plan to fail and go again – what will be your derailers? Who can help you? What resilience strategies can you put in place?
About Courageous Co
Our purpose is to help leaders make discoveries and choices about how to be the most brilliant version of themselves, whether that be to inspire others, build confidence, lead and own strategy or change cultures.  All our programmes, are highly experiential, challenging the mind and body simultaneously, in order to achieve deeper awareness of how they can grow with a clear sense of purpose. 
We work closely with an organisation's leadership to identify the business drivers for any Courageous Co. programme. Whatever the business need, at the heart of helping leaders be brilliant, we focus on how they make mindset and energy choices in order to demonstrate certain attributes, including being engaging, authentic, courageous, purposeful, energising and resilient. 
About Michelle Elstein, our Courageous Co. Facilitator:  
Knowing the challenges and complexities of the legal world, intertwined with twenty years in leadership roles, driving strategic performance and culture transformation, enables Michelle to challenge our PSMG members in a supportive and empathetic way.
Combining Michelle's professional experience with her executive coaching, personal training, creativity and a ton of energy, she will deliver an inspiring session that our members will enjoy and can immediately action when they get back to the office.
About Andi Stapleton, our Courageous Co. Facilitator:
Having travelled the world for over twenty years executing operational strategies for the Olympic Games and other high stakes global events, Andi understands how to get people working effectively together. She appreciates why it's important to achieve the fine balance between perfectionism and getting things done, which is very relevant to partners in law firms.
Andi qualified as a Psychotherapist ten years ago and practises out of The Priory. She gets the importance of helping shift mindsets first so behaviours can then change; and she will help PSMG members identify approaches that might work in their relationships with partners. 
JOINING INSTRUCTIONS  
Timing: The Resilient Leadership Masterclass will run from 9:30-17:30, with registration from 9:00am. 
What to wear:   Please come in gym / athleisure gear.  We won't be getting sweaty but you will need to move easily and you will be moving!! 
What to bring: Please bring with you an example of a project you are working on or a scenario which requires you to engage partners. 
Pre-reading: How to Drive Change when Change is Hard. Chip and Dan Heath.
Cost to Attend including all materials:-  
Event price: Introductory offer £550.00 + VAT  
Members receive a saving on the full price and pay £495 + VAT
To register for a place please email gail.jaffa@psmg.co.uk or telephone 0203 948 1087
Terms and Conditions of Booking:
Cancellation by you: Cancellation received in writing to the PSMG office or by email to gail.jaffa@psmg.co.uk more than 28 days before the 29th April 2020 will receive 50% refund of the registration fee. We regret that there are no delegate fee refunds for cancellations within 28 days of the Masterclass date or for non-attendance. Transfer to another delegate name is permitted. 
Cancellation by us: It may be necessary for reasons beyond the control of PSMG LLP to change the content or timing of the programme, speakers, date or venue and all registered delegates will be notified in the event of a substantive change. In the unlikely event of cancellation of the Masterclass PSMG LLP will make full refund of any delegate fee paid but disclaim any further liability. 
The registration fee must be paid in advance of the Masterclass date to guarantee your place. PSMG LLP reserves the right to refuse admission to delegates if payment is not received in full before the conference date. 
Confirmation of any booking/agreement forms a binding contract and the parties thereto are subject to the jurisdiction of the English Courts and that English law applies.