Brilliant Leadership - A full day Masterclass!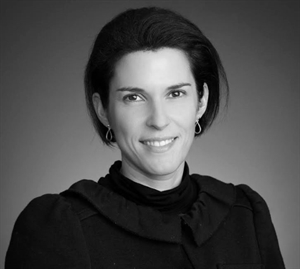 25 Sep 2019 09:00 - 17:30
Venue: Simmons & Simmons LLP, CityPoint, 1 Ropemaker Street, London EC2Y 9SS
Facilitator: Michelle Elstein, Founder, Courageous Co
The programme leverages the Courageous Co. Leadership Transformation Loop and includes:
Pre-Session Questionnaire
Personal benchmarking around the Courageous Co.
"7 Attributes of Brilliant Leadership"
Exercises to stimulate and provoke thought, discovery and choices as leaders
Networking and experience sharing amongst delegates
Worksheets and action planning
Our purpose is to help leaders make discoveries and choices about how to be the most brilliant version of themselves, whether that be to inspire others, build confidence, lead and own strategy or change cultures.  All our programmes, are highly experiential, challenging the mind and body simultaneously, in order to achieve deeper awareness of how they can grow with a clear sense of purpose. 
We work closely with an organisation's leadership to identify the business drivers for any Courageous Co. programme. Whatever the business need, at the heart of helping leaders be brilliant, we focus on how they make mindset and energy choices in order to demonstrate certain attributes, including being engaging, authentic, courageous, purposeful, energising and resilient.
Michelle will be joined during the day by Adam Daniel, former pro-rugby player and national athlete!
About Michelle Elstein, our Courageous Co. facilitator:-
Knowing the challenges and complexities of the legal world, intertwined with twenty years in leadership roles, driving strategic performance and culture transformation, enables Michelle to challenge our PSMG members in a supportive and empathetic way.
Combining her professional experience with her executive coaching, personal training, creativity and a ton of energy, she will deliver an inspiring session that our members will enjoy and can immediately action when they get back to the office.
About Adam Daniel, Courageous Co. Performance and Resilience Strategist
Adam has performed at the highest level in sport, as a professional athlete and in Rugby Union and is currently representing Great Britain in Cycling in his age group. 
Over the last 20 years, he has developed a unique approach to coaching the human being, not the human body, drawing on sport psychology, leadership, health and fitness, nutrition and creating rituals. He has worked with athletes, National Governing Bodies and senior corporate executives to support their goals for successful and resilient performance. He is a thought leader and a speaker in a number of areas.
Cost to Attend including all materials:-
Event price: Introductory offer £525.00 + VAT
Members receive a saving on the full price and pay £475 + VAT 
To register for a place please email gail.jaffa@psmg.co.uk or telephone 0207 033 9150  
Terms and Conditions of Booking:
Cancellation by you: Cancellation received in writing to the PSMG office or by email to gail.jaffa@psmg.co.uk more than 28 days before the 25th September 2019 will receive 50% refund of the registration fee. We regret that there are no delegate fee refunds for cancellations within 28 days of the Masterclass date or for non-attendance. Transfer to another delegate name is permitted.
Cancellation by us: It may be necessary for reasons beyond the control of PSMG LLP to change the content or timing of the programme, speakers, date or venue and all registered delegates will be notified in the event of a substantive change. In the unlikely event of cancellation of the Masterclass PSMG LLP will make full refund of any delegate fee paid but disclaim any further liability.
The registration fee must be paid in advance of the Masterclass date to guarantee your place. PSMG LLP reserves the right to refuse admission to delegates if payment is not received in full before the conference date.
Confirmation of any booking/agreement forms a binding contract and the parties thereto are subject to the jurisdiction of the English Courts and that English law applies.