Skip to main content
PSMG Jersey: The growing importance of data to the value of thought leadership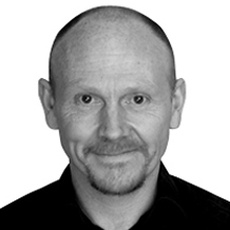 14 Mar 2019 16:45 - 19:15
Venue: JTC, JTC House, 28 Esplanade, St Helier, Jersey, JE4 2QP, Channel Islands
Presenter: Andrew Rogerson, Managing Director, Grist
In meeting, Andrew will take us through some of the key findings from Grist's latest research into how the C-suite view and use thought leadership, which last year was expanded to over 500 enterprise firms in the US, Europe and Asia. He will reveal insight on where thought leadership provides most value, what type of research methodology works best, who you should survey and what the optimum sample size is.
Registration and drinks are at 4.45pm with a start time of 5.15pm until approx. 6.45pm. Drinks will also be served afterwards to enable us to network effectively.
Andrew Rogerson is the managing director of Grist and works with the board to set and guide the overall strategy of the agency including vision and mission, proposition and service development, performance and governance.
He is actively involved in managing some of the agency's key clients, working with them to create content strategies that help them engage with their clients more effectively. 
Andy is also a regular commentator on the B2B content marketing industry and has spoken at recent B2B Marketing, PSMG, and numerous in-house client events.
Prior to founding Grist, Andy was marketing director at the Economist Intelligence Unit in London and New York. 
Event price: £50
Members receive a saving on the full price and pay £30
To register for a place please email gail.jaffa@psmg.co.uk or telephone 0207 033 9150

Terms of Booking and Cancellation Policy
Receipt of your booking indicates acceptance of liability to pay the attendance fee. Cancellations received in writing more than 7 days before the seminar will be refunded, less £10 administration fee. We regret that no refunds are allowed for cancellations or transfers within 7 days or for non-attendance. PSMG reserves the right to refuse admission if payment is not received prior to the event.    
Important note: The booking email constitutes a legally binding contract. It may be necessary for reasons beyond the control of PSMG LLP to change the content and timing of the programme, the speakers, the date and venue. Whilst every effort will be made to prevent this, in the unlikely event of the programme being cancelled, PSMG LLP will automatically make a full refund but disclaim any further liability
______________________________________________________________________________________
A huge thank you to Comnexa for sponsoring this event and for their continued support.