Skip to main content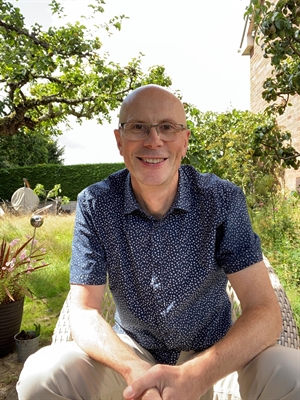 Nigel
Clark
Non-Executive Director
Nigel is an experienced marketer and sustainability professional with  over 20 years' experience  in services marketing, sustainability management and professional advisory businesses.


Nigel has an Economics degree from Bristol University, an MBA from IESE in Barcelona and a post-graduate diploma from the Cambridge Institute for Sustainability Leadership. Early in his career, he worked in international finance in the City of London and for a global management consultancy firm. In 1996 he was appointed Marketing Director of a major UK law firm where he developed with us and the Chartered Institute of Marketing (CIM) the first professional qualification for marketers in the professional services sector.


Since 2002 he has worked in the environmental consultancy and sustainability management sector and is now Head of Group Marketing for SLR, a global environmental and sustainability consultancy. 


Nigel's interests focus on marketing in the services sector and environmental and social responsibility across all industries. He has led the development of our partner, Cambridge Marketing College's, marketing programmes for students and apprentices in professional services firms, the Corporate Responsibility and Sustainability apprenticeship programme, and the new CIM diploma module in Sustainable Marketing.


Nigel has been a part of PSMG for longer than anyone can remember! His continual guidance is invaluable.