Bid Manager (Maternity Cover Contract) – World-Class Property & Construction Consultancy – London/Manchester
Added on:

17 Mar 2021

Contract type:

Contract

Reference:

LT7040

Location:

London/Manchester
£Competitive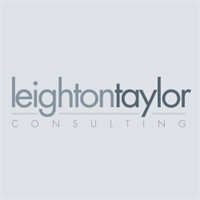 Posted by: Giles Taylor
Follow Leighton Taylor Consulting on

Job Description
A world-class independent property and construction consultancy require an experienced bid specialist on a fixed term maternity cover contract until April 2022.
Based in either London or Manchester, the successful applicant will be expected to manage complex bids and to provide support to less complex bids where appropriate. The Bid Manager will support the business by planning and managing the bid response process and delivering documents in line with the company`s brand. The main focus of the role holder will be to manage the response process and engage with all parts of the business to ensure a professional, compliant and compelling proposal is submitted. The role will involve project managing the response and bid writing of multiple bids simultaneously whilst managing the workload and pipeline for the rest of the team. As a manager in the Corporate Bid Team the individual will be expected to develop win strategies and bid plans and bring ideas and fresh thinking to the department. You will be expected to build internal and external relationships with individuals associated with the bid process in order to create quality bids that are creative in approach with regards to writing and presentation and will need to identify opportunities to enhance and improve the process and share best practice with the team. The role holder will also be responsible for the supervision and development of staff.
To fulfil the requirements of the role, you will need to be an enthusiastic, passionate and determined bid professional with an understanding of professional service and he building and property industry. A bright graduate or equivalent and team player with excellent communications skills, the Bid Manager will also possess superb business acumen and a proven track record of success working on sizable bids. Previous line management experience is also highly desirable.
Leighton Taylor promotes diversity, equality and fair treatment in all aspects of our work. It is our policy that as a provider of marketing and business development recruitment services, we will work to address existing inequalities, eliminate discrimination and promote equal opportunities and diversity. We translate this into all aspects of our everyday work and will aim to prevent discrimination or other unfair treatment against any of our staff or any users of our services regardless of gender, age, race, colour, nationality, ethnic origins, disability, sexual orientation or political and religious beliefs.
Follow us on Twitter for the widest range of roles across the entire professional services sector – twitter.com/leightontaylorC