Senior Business Development Manager (Transport) - Top UK Law Firm
Added on:

23 Sep 2021

Contract type:

Full Time

Reference:

LT7254

Location:

Bristol or Edinburgh
up to £65,000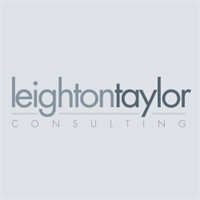 Posted by: Giles Taylor
Follow Leighton Taylor Consulting on

Job Description
Based in either Bristol or Edinburgh, an award winning, top national law firm is currently seeking an experienced Senior Business Development Manager to join its friendly and well-regarded team.
Working as part of the wider marketing department, the Business Development team work alongside a talented team who aim to ensure the business development activities of the firm are effective and commercially valuable. The vision of the Marketing department is to initiate and deliver best in class marketing solutions that drive the firm's pipeline to deliver profitable, strategic growth. The firm are therefore looking for a proactive self-starter, with previous experience of working in a similar role or looking for their next step up. This is an exciting and fast-paced opportunity with a high level of responsibility and variety. Reporting to the Head of Business Development, the role holder will provide manage the firm's business development strategy and activities in the firm's Transport Sector in which the firm's clients are seeking to transact or are facing issues. The Senior Business Development Manager will support the implementation of the firm's Markets strategy and will need to understand Sector issues, mapping out emerging market trends, defining and articulating the firm's USP in relevant markets and identifying opportunities to grow the business the firm does for clients and subsequently turn these into tangible marketing and BD outputs. You will work with lawyers to produce, implement and evaluate and provide support to lawyers with regards to building networking and BD opportunities. Other key duties will include working closely with colleagues in the production of pitches and tenders and supporting lawyers with their Client Relationship Management activities. The role holder will also assist the wider Marketing team with a range of other key marketing activities, such as legal directories submissions, industry award submissions, press and PR matters, marketing literature production, email marketing and website content.
The Senior Business Development Manager will be a bright graduate or equivalent with proven experience in a similar role gained in either a law firm or other professional services environment. Experience of the Transport sector would be advantageous but not essential. Resilient and self-assured, with strong communication skills and the ability to build relationships with and instil confidence in senior leaders, the successful candidate will thrive whilst working under pressure.
Leighton Taylor promotes diversity, equality and fair treatment in all aspects of our work. It is our policy that as a provider of marketing and business development recruitment services, we will work to address existing inequalities, eliminate discrimination and promote equal opportunities and diversity. We translate this into all aspects of our everyday work and will aim to prevent discrimination or other unfair treatment against any of our staff or any users of our services regardless of gender, age, race, colour, nationality, ethnic origins, disability, sexual orientation or political and religious beliefs.
Follow us on Twitter for the widest range of roles across the entire professional services sector – twitter.com/leightontaylorC