Client Relationship Manager (Funds)
Added on:

11 Aug 2021

Contract type:

Full Time

Reference:

LT7211

Location:

London
£excellent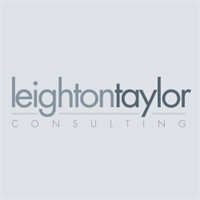 Posted by: Giles Taylor
Follow Leighton Taylor Consulting on

Job Description
One of the world's leading law firms is looking for a Client Relationship Manager for a portfolio of asset managers/funds/private capital clients.
Your key internal relationships will be with the Chief Business Development Officer, Client Relationship Partners (CRP's)(and partners in core client teams), Sector Leader Partners, Clients and Sectors Team, and the global BD team. Externally, you'll be working with priority clients – asset managers/funds/private capital.
Working with the relevant CRPs and Sector Lead Partners, you'll set the strategy for your nominated clients and develop and implement robust account plans along a 'Field of Play' structure, for different asset class investment teams within nominated clients and, together with the CRP, develop and maintain relationships with key decision makers of nominated clients. You'll engage in and encourage active support of the firm's Client Listening Programme, coaching and work with partners and lawyers in the delivery of planned marketing, networking, negotiation and pursuit activities. You will facilitate the global penetration of client relationships across asset class, chair or co-chair regular meetings with the client teams to ensure account plans are being appropriately executed, identify and coordinate research with the research and pricing team with regard to client opportunities and drive an innovative and profitability led approach to meeting the pricing needs of clients.
This firm is looking for someone to go above and beyond, who will enhance the experience of the firm's clients, delivering accurate, quality work and is able get results and suggest new ideas or ways of doing things in a confident, constructive and sensitive way.
You will take pride in your work and positively impact those around them, inspiring confidence by consistently delivering quality work and maintaining composure under pressure by finding ways to manage reactions to challenging situations and you'll behave consistently with the firm's values and brand.

You'll contribute to the success of others, taking an active interest in other people and get to know the people they interact with, treat people with respect and in a fair and consistent way, adopting a positive communication style, even when challenged by others.
You will have at least 5 years' experience managing significant clients in a professional services environment, experience of working with clients in the asset managers/funds/private capital sectors and have demonstrated building strategic business relationships and pursuing new business. You will have experience project managing major tenders and bids, with a proven ability to plan and execute against medium term business development plans/goals and to build trusting relationships with the partnership and business services management alike.
With strong interpersonal skills, you'll show comfort and proficiency in effectively influencing partners and be politically savvy within a large partnership environment with an inherent drive to succeed, and proven ability to develop and execute solutions to short term barriers and setbacks.

Leighton Taylor promotes diversity, equality and fair treatment in all aspects of our work. It is our policy that as a provider of marketing and business development recruitment services, we will work to address existing inequalities, eliminate discrimination and promote equal opportunities and diversity. We translate this into all aspects of our everyday work and will aim to prevent discrimination or other unfair treatment against any of our staff or any users of our services regardless of gender, age, race, colour, nationality, ethnic origins, disability, sexual orientation or political and religious beliefs.
Follow us on Twitter for the widest range of roles across the entire professional services sector – twitter.com/leightontaylorC