Senior BD Manager - Finance
Added on:

26 Jun 2020

Contract type:

Full Time

Reference:

LT6946

Location:

London
£EXCELLENT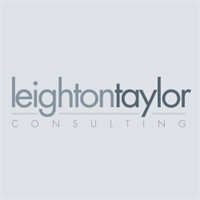 Posted by: Giles Taylor
Follow Leighton Taylor Consulting on

Job Description
The Business Development Manager will work with the partners to develop objectives for the group which support the firm strategy and ensure these are understood and implemented throughout. You will support the creation of the annual group business plans and budgets, and ensure that group plans are underpinned by data from client research, market analysis and financials. It will be your responsibility to drive forward initiatives that you feel would directly impact on the success of the Group. The role holder will be heavily involved in managing client development programs and bid management will also be an important element of the position, as you will take a lead on the management of pitches through to coaching senior internal clients on their delivery. Other wider strategic marketing will also be involved across the full communications mix.
In order to perform this role successfully, the candidate will need to possess extensive previous experience gained in a practice or sector BD role and ideally within the legal or professional services market, to include a track record of working on competitive proposals and pitches. Knowledge of the financial investors sectors – private equity, funds & asset managers, insurance, real estate and sovereign wealth funds - is desirable but not essential.
A highly motivated self-starter and exceptional team player, committed to high performance, the Business Development Manager should hold a degree, or equivalent, in a relevant discipline and must be confident, articulate, resilient and focused. Knowledge of the private funds and financial services sector is desirable but not essential.
 
Leighton Taylor promotes diversity, equality and fair treatment in all aspects of our work.   It is our policy that as a provider of marketing and business development recruitment services, we will work to address existing inequalities, eliminate discrimination and promote equal opportunities and diversity. We translate this into all aspects of our everyday work and will aim to prevent discrimination or other unfair treatment against any of our staff or any users of our services regardless of gender, age, race, colour, nationality, ethnic origins, disability, sexual orientation or political and religious beliefs.
Follow us on Twitter for the widest range of roles across the entire professional services sector – twitter.com/leightontaylorC