PR Executive
Added on:

26 Jun 2020

Contract type:

Full Time

Reference:

LT6947

Location:

London
c£35K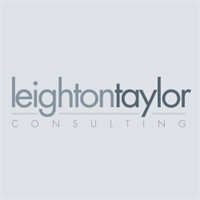 Posted by: Giles Taylor
Follow Leighton Taylor Consulting on

Job Description
This is a hands-on role and requires an ambitious individual who thrives on working independently as well as being a team player.  They will be actively involved in driving the marketing and communications of the firm, identifying opportunities and raising profile across a number of areas. The PR Executive will be required to keep up to date with current to identify daily media opportunities and will work alongside the rest of the team to develop innovative ideas for marketing campaigns. Key responsibilities of this exciting role will include coordinating public relations activities; lining up journalist interviews when required for senior management team; responding to media enquiries and interview requests; drafting and distributing press releases and announcements; circulating and showcasing media coverage; developing a client newsletter schedule and commissioning articles from the lawyers to feature; editing articles to bring into house style; creating the quarterly internal magazine; and working alongside the rest of the team to draft award submissions when required.
Ideal candidates will have solid PR experience to include time spent working in a similar role ideally in a law firm. The PR & Communications Executive should feel confident when dealing with senior individuals and must possess excellent oral and superior written communication skills, with a high level of attention to detail. Previous experience of using media databases would also be advantageous.
Leighton Taylor promotes diversity, equality and fair treatment in all aspects of our work.   It is our policy that as a provider of marketing and business development recruitment services, we will work to address existing inequalities, eliminate discrimination and promote equal opportunities and diversity. We translate this into all aspects of our everyday work and will aim to prevent discrimination or other unfair treatment against any of our staff or any users of our services regardless of gender, age, race, colour, nationality, ethnic origins, disability, sexual orientation or political and religious beliefs.
Follow us on Twitter for the widest range of roles across the entire professional services sector – twitter.com/leightontaylorC