Business Development Manager (Winchester preferred/London considered)
Added on:

24 Sep 2021

Contract type:

Full Time

Reference:

LT7261

Location:

Winchester or London
excellent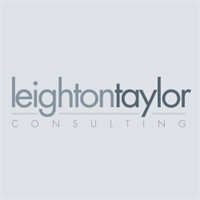 Posted by: Giles Taylor
Follow Leighton Taylor Consulting on

Job Description
This leading actuary firm is looking for a BD Manager to support all aspects of marketing and business development; working closely with the BD team to deliver integrated and impactful marketing and business development strategies, plans and campaigns.

They are looking for a marketing all-rounder, who understands a the full marketing and BD toolkit and how to use different elements to drive measurable business value, a creative thinker and good communicator, who can quickly understand the needs of internal stakeholders, clients, prospects and the media and deliver against them. They want an intrepid problem-solver who can get to the root of any problems to make sure campaigns and projects move all the way from concept to delivery and an innovator who will push the boundaries to try new things!

Main responsibilities
 Support the Senior Marketing Campaigns Manager and the BD & Marketing Partner to ensure marketing campaigns and tactics are effective, and implement new ideas
 Work with partners to understand business objectives and translate them into marketing plans, using a wide range of tactics and channels
 Develop key messaging and propositions for selected campaigns, and take these ideas to market
 Identify audiences and understand the buying process for services and products in order to build marketing and sales support campaigns and develop integrated and innovative external communications campaigns to awareness of brand
 Implement internal communication activities to encourage cross selling and support employee engagement
 Manage the production process of collateral and thought leadership
 Measure the success of activity using a wide range of measures/dashboard reporting to benchmark against other campaigns and identify measurable business outcomes
 Work closely with all members of the business development team to ensure co-ordination
 The role may also involve line management of a BD executive or senior executive dependent on experience

You will have a track record of developing and implementing strategic marketing and business development plans resulting in measurable commercial success, and a thorough understanding of all areas of the marketing mix. You'll have experience using at least some of the following: marketing automation systems, CMS, webinar tools, social media tools, analytics tools and CRM, and possess excellent project management skills, have strong influencing skills and the ability to work well with and get the best from a wide range of personalities. You'll have 6+ years business development experience, preferably within B2B professional or financial services, be CIM qualified or part qualified/equivalent from business or marketing degree and have an understanding of financial, actuarial, consulting, investment and insurance markets would be valuable, and also partnership experience would be desirable.

Leighton Taylor promotes diversity, equality and fair treatment in all aspects of our work. It is our policy that as a provider of marketing and business development recruitment services, we will work to address existing inequalities, eliminate discrimination and promote equal opportunities and diversity. We translate this into all aspects of our everyday work and will aim to prevent discrimination or other unfair treatment against any of our staff or any users of our services regardless of gender, age, race, colour, nationality, ethnic origins, disability, sexual orientation or political and religious beliefs.
Follow us on Twitter for the widest range of roles across the entire professional services sector – twitter.com/leightontaylorC