Communications & Content Manager - Award Winning Accountancy Association
Added on:

22 Sep 2021

Contract type:

Full Time

Reference:

LT7251

Location:

UK
£40,000 - £50,000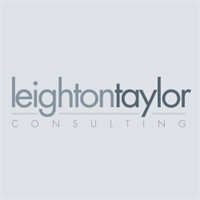 Posted by: Giles Taylor
Follow Leighton Taylor Consulting on

Job Description
Working fully remotely, an excellent opportunity has arisen for an experienced marketing professional to join an award-winning global association of accounting and business advisory firms as a Communications & Content Manager.
Reporting directly to the Executive Director of Communications & Strategy and with line management responsibility for a Communications Coordinator, you will manage monthly and quarterly plans for development and delivery of major communications, marketing and digital innovation projects, tools and campaigns. With responsibility for reporting monthly targets to Executive Director of Communications & Strategy and as needed to the Executive Management team and working across all teams within the association, the Communications & Content Manager will ensure all communications processes are aligned and followed in order to help coordinate the day-to-day operations of the Communications team and the wider organisation. Key duties of this varied role will include leading on all large communications projects, digital innovation and video strategy, managing social media channels, the association website and email marketing strategy and performance and creating member thought leadership. In addition, the role holder will need to ensure strong brand recognition across all platforms and that all PR is relevant for internal and external audiences and distributed on time with content of the highest quality. Providing support in implementing and managing the association's new CRM system and ensuring the system is integrated across all other marketing and communications channels will represent an important element of this challenging role.
The ideal candidate will be a collaborative team player with proven experience working in a similar role in a global environment, preferably in a membership organisation, to include demonstrable success in leading campaigns promoting international membership programmes, customer experience management and retention and acting as a member engagement champion within the organisation. With excellent copywriting skills, an editorial mind-set and the ability to predict audience preferences, the Communications & Content Manager will possess a strong understanding of the overall digital marketing ecosystem, including channel specific best practice, technology and data solutions and expertise in social media platforms, experience with SEO and web traffic metrics, proficiency in CMS and using CRM systems to enable both communications and marketing.
Leighton Taylor promotes diversity, equality and fair treatment in all aspects of our work. It is our policy that as a provider of marketing and business development recruitment services, we will work to address existing inequalities, eliminate discrimination and promote equal opportunities and diversity. We translate this into all aspects of our everyday work and will aim to prevent discrimination or other unfair treatment against any of our staff or any users of our services regardless of gender, age, race, colour, nationality, ethnic origins, disability, sexual orientation or political and religious beliefs.
Follow us on Twitter for the widest range of roles across the entire professional services sector – twitter.com/leightontaylorC