FREE WEBINAR: Relationship refresh: business development in times of big data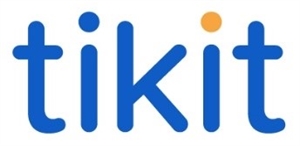 19 May 2020 12:00 - 13:00
Webinar Host: Tikit
Presenters: Simon Elven, Commercial & Marketing Director Tikit and Paul Catchpole, Senior Partner Manager, Introhive
Luckily it is not only CRM systems themselves that have evolved but complementary solutions have emerged that can help overcome the "it's too much effort" barrier.
To book your place please register here 
Simon Elven from Tikit and Paul Catchpole from Introhive will be discussing how an integrated world of marketing and business development technologies can ease data entry, simplify data quality, enrich data automatically and proactively present relevant data at the most relevant time.
Simon Elven, Commercial and Marketing Director, was a founding member of Tikit and has been influential in the development of the company over the last 19 years. Tikit is recognised as one of the leading providers of IT products and services to the legal and accounting sectors. Much of Simon's early work was with document management systems and then with CRM systems and their application for business development.
Paul Catchpole has over 18 years experiences in software sales, mostly as a partner specialist and has been at Introhive for the past year.
Introhive's unique blend of solutions – working collaboratively with CRM, marketing automation and BI technologies – allows the platform to service some of the largest brands in the world, while still helping small and mid-sized businesses flourish with the help of AI powered relationship intelligence and CRM automation.
Paul manages the various partner relationships across Introhive's eco-system allowing partners and customers to understand how they can leverage their relationships to drive business and productivity.